Back to staff directory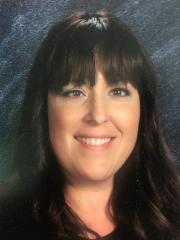 Junior Skills
Hello! My name is Kim Klath. I was born and raised in Saskatchewan but moved to Fort McMurray in 2010. I completed my B.Ed. degree at the University of Saskatchewan in May 2002. I took additional training and education in the area of Special Education after I began my teaching career as I found it to be my major area of interest and skill.
I have one son and he and I enjoy life in this Northern town! Teaching in Fort McMurray has taught me how to utilize the people around me as a surrogate family when you are away from "home". I have developed some amazing relationships with colleagues here and am thankful for those friendships!
I believe teaching is all about relationships with students and families. Making connections to kids is important to create an engaging learning environment. I like to laugh and enjoy humour as a big part of our daily interactions in the classroom. I am approachable to families and believe in a strong connection between school and family in order for students to achieve their greatest potential.
In my free time I enjoy hiking and spending time outdoors, traveling, movies and cooking! I hope to take my son on many adventures around the world as he grows.