Back to staff directory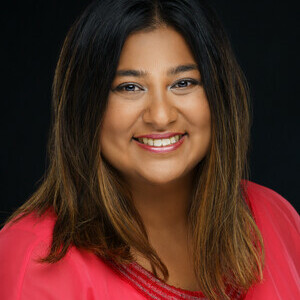 Vice Principal
Phone: (780) 743-2444 extension 4104
Personal Information
My name is Nazia Hiscock, I am the returning Vice Principal at Dr. Clark School. I've been a proud resident of Fort McMurray since 2010 and happy to call this beautiful city home. My passions lie within education, sports and environmentalism. I'm excited to join the established Dr. Clark Dino family. Building rapport with the students, motivating them to excel, and achieve their personal best will be my goals for this year! I am a mother of two beautiful children, my 8 year old son and 3 year old daughter.
Educational Background
In 2010, I completed my Bachelors in Environmental Politics from York University in Toronto, Ontario. Concurrently, I also received my Bachelors in Education also from York University in Secondary Education, with a Double Major in Geography and Minor in Canadian History.
Between 2016 - 2018, I enrolled in the cohorted in person and online Masters in Education from the University of Alberta in Edmonton, Alberta.
In 2021 - present, I returned to the University of Alberta for their online Graduate Certificate in School Leadership. I also have completed Alberta Education's Leadership Quality Standard Principal Certification in December, 2021.
In July, 2021, I also attended College of Alberta School Superintedents' Start Right Program. The Start Right course is designed to bring participants together as a leadership learning community.
Employment History
2010- 2011 - Division Head, Grade 8 Social Studies & Language Arts, Westview School
2011 - 2019 - Coach, Teacher, Grade Grade 7 - 9 English Language Arts and Social Studies, Ecole McTavish
2019 - 2020 - Vice Principal, ECDP, Kindgeraten, Grade 3 Physical Education, Thickwood Heights School
2020 - Present - Vice Principal, ECDP, First Nations, Metis & Inuit Liasion, English Language Learner Coordinator, Dr. K. A. Clark School
Contact Me
Please feel free to email me anytime through email or visit in the office.